The world's largest and most diverse tea category is Chinese tea, with exquisite leaves, incredible fragrances, and distinctive flavors. What varieties of Chinese tea are there?
White tea
White tea is frequently regarded as the first tea type in the world because it has undergone minimal processing. White tea may have been consumed for a thousand years, but contemporary varieties only date back about 300 years. The Chinese province of Fujian is home to Fuding, the birthplace of white tea. The best white teas are still made in Fujian today. White tea will typically have a mild flavor, maybe with hints of fruit or grass.
Popular varieties of white tea include:
Bai Hao Yin Zhen or Silver Needle from Fujian

Bai Mudan or White Peony from Fujian

Shou Mei or Longevity Eyebrow from Fujian

Yue Guang Bai or White Moonlight from Yunnan
Yellow tea
Yellow tea is a lightly fermented drink that tastes a lot like green tea. It won't, however, have the same angular, vegetal, or green notes. In addition to China, only a few other countries, including the United States, produce. Most Chinese yellow tea, including scarce varieties, is unavailable outside China. Although Anhui province is where yellow tea originated, it is now being produced in other areas.
Yellow tea's most popular varieties include:
Huoshan Huangya from Anhui

Junshan Jin Zhen from Hunan

Huoshan Huang Da from Anhui
Green tea
Unoxidized green tea is a type of tea. The hue of tea leaves is typically greenish, yellowish, or gray. Chinese green tea is usually pan-fired, which results in a distinctive, mildly nutty flavor. Green tea is renowned around the world for its taste and advantages. Unlike other tea forms, green tea's precise history is less well-known. This type is thought to have existed for at least 1500 years or more. Many Chinese green teas will also have the name of the locality linked to them, especially if they are from the original birthplace. For instance, Xihu Longjing is a particular variety of Longjing from Xihu, but other Longjing teas are also produced in other regions.
The most popular varieties of green tea include:
Xihu Longjing from Zhejiang

Xinyang Maojian from Henan

Liu'an Guapian from Anhui

Dongting Biluochun from Jiangsu

Huangshan Maofeng
Oolong tea
Chinese oolong is renowned around the world for its extraordinary aroma and quality. Its history dates back more than a thousand years. Fujian is where Chinese oolong tea was first made, but oolong teas from Guangdong are also very interesting. Oolong tea comes in two primary varieties: those with twisted leaves and those with semi-ball-shaped leaves. The most well-known oolongs originate in Fujian, Wuyi, Anxi, and Guangdong. Oolong tea can have a variety of flavors, including roasted, fruity, honeyed, mineral, fresh, flowery, and green undertones.
Oolong tea's most popular varieties include:
Anxi Tieguanyin from Fujian

Da Hong Pao from Fujian

Qi Lan from Fujian

Tieluohan from Fujian

Mi Lan Dancong from Guangdong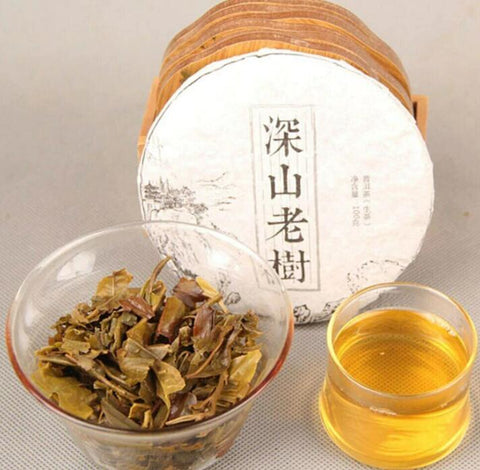 Black tea
Black tea has the shortest history. The oldest black tea, lapsang souchong, has an almost 450-year history. For instance, Indian Assam, another trendy black tea variety, has only been around for 200 years. Most Chinese black tea has less malt, sometimes strong chocolate notes, sometimes a deep smokiness, and sometimes a rich flavor of honey and ripe fruit.
Popular varieties of black tea include:
Qimen from Anhui

Tanyang Gongu from Fujian

Yingdehong from Guangdong

Dianhong from Yunnan

Lapsang Souchong from Fujian