You might not require a tea cup with a lid if you prepare tea the traditional way, which involves steeping the leaves in a teapot and drinking the resulting brew. Today, tea is made by placing tea leaves in a cup and adding boiling water. It is where the lids assist by trapping the steam inside the cup, prolonging the warmth and enhancing flavour and scent.
We want to talk about the benefits of lids in Chinese tea cups today because they may seem like a standard feature but have a deeper meaning and function. Read on to learn the four justifications for the lids on Chinese tea cups.
The lid could serve as a filter
.
Lids can keep tea leaves out of your mouth. Only a slight top tilt is required when holding the cup to take a sip to keep the loose leaves in place.
When drinking tea, paddle the liquid away with the lid—this aids in moving tea inside the cup and forcing tea leaves to the bottom.
The Lid Preserves the Tea's Heat.
Despite being pretty obvious, this is nonetheless important to note. People who enjoy drinking tea tend to sip it more slowly because they enjoy all its flavours and aromas. As they converse with others or read books, they frequently appreciate the taste of the tea. It implies that the tea must stay hot for one to enjoy it thoroughly, and with a cover, they can keep the tea warmer for an extended time, giving them more time to savour sweet tea. Most ceramic tea cups are understandably trendy today because they retain heat better, and most of them include a lid.
It can extract elements and flavours from the tea, improving the taste and value. To keep your tea hot at all times, you need a teacup with a lid. Additionally, it covers the cup to keep dirt from entering.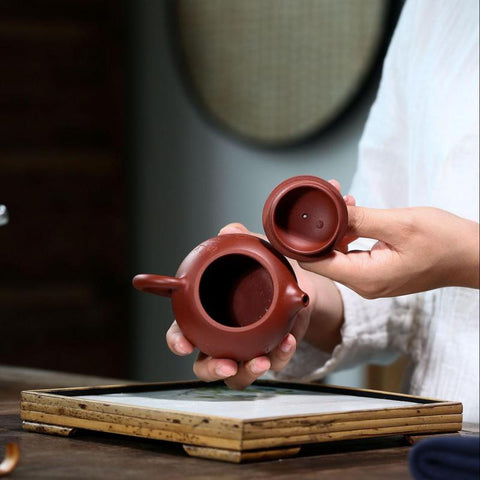 The Lid Lets the Aroma Out
To get the ideal tea drinking experience, you must look for the proper technique to prepare and serve it if you intend to pay top dollar for tea. The benefit of using a teacup with a lid is that the authentic flavour and scent will be easier to unlock.
You may already envision how delightfully fragrant a freshly packaged cup of mint tea is. I think you now appreciate how essential aroma is to enjoying tea. You can understand the full flavour of your tea or coffee when it has a lid on it.
Lids Offer Spill Protection
Nobody enjoys the unintentional splashes that can occur when sipping tea from an open cup. Sometimes you make a mistake or lose control of your pace. A lid on your tea cup reduces mess by preventing the beverage from spilling out in a stream.