Green tea is China's most widely produced variety in terms of volume. It differs from other types of tea in that it is only lightly oxidized, which means that the tea leaves are only allowed to wilt for a short period before being killed, rolled, and dried.

Green tea is the "rawest" form, or it tastes the most like tea leaves in their natural state due to how it is processed.

When green tea is picked, it significantly impacts the price and quality of the finished product. The most valuable crop is commonly thought to be leaves harvested during Mingqian (明前 míng qián) or before Qingming Festival, which occurs in early April.

Because of all the nutrients still kept within the plant, Mingqian teas are renowned for being more tender and flavorful because they are harvested as soon as winter is over.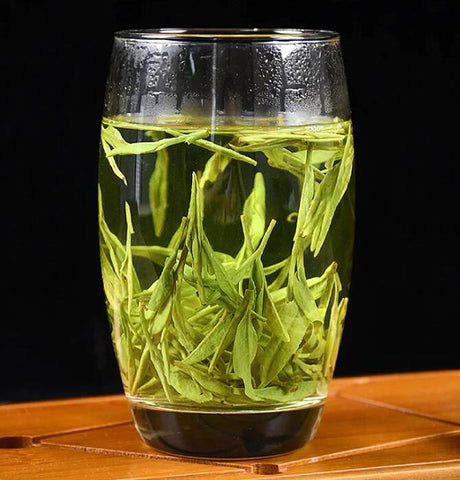 Yuhou teas or 雨后 yǔ hòu ("after rain" ) in Chinese, are thought to be of lower quality. They are harvested after Guyu or 谷雨 gǔ yǔ ("grain rain" ) in Chinese , which occurs between mid-April and early May on the Gregorian calendar. Just before summer arrives, there is an increase in rainfall.

Because of the warmer temperatures, the plants grow faster, but they only have a short time to synthesize the nutrients that give the leaves their distinct flavor. This difference is less critical because harvesting starts months after Qingming in tea regions with higher elevations and milder climates.

Green tea is the most researched tea kind out of the six accessible variations and styles, and it is also the most varied in terms of taste and appearance. Green tea tastes grassy or nutty and has a long, bittersweet aftertaste. It is also bright and energizing.

Green tea is thought to be naturally cooling. It's supposed to reduce heat. Most people drink green tea during the day instead of at night because it is believed to upset the stomach more than darker, more processed teas.